Dean: Lv Peng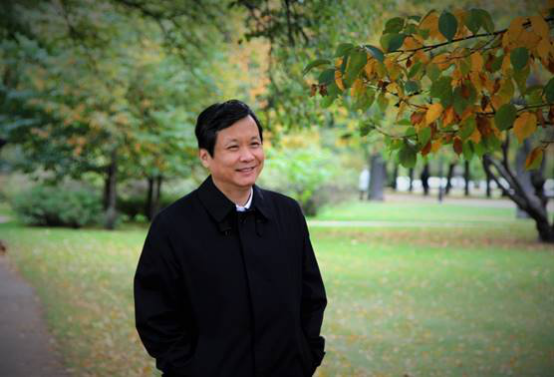 Lv Peng, born in April, 1965, graduated from Shandong University as a doctor of Liberal Arts, majoring in Chinese Ancient Literature in 1992. He is now the Party Secretary and Director of Shandong Radio and Television Station, and the Party Secretary and Chairman of Shandong Film and Television Media Group. He is also the Dean of the School of Journalism and Communication of Shandong University. Prof. Lv Peng has long been engaged in TV news coverage, feature film and documentary production, film and TV series shooting and TV channel operation and management.He organized many live broadcasts of large-scale events such as the Beijing Olympic Torch Relay in Shandong, the Tenth National Games, the Chinese Arts Festival and so on. His works have won many Chinese News Awards and China Radio and Television Awards (the former Chinese TV Award). As a producer of the TV series, his works such asRomance of Our Parents,Ma Xiangyang Goes to the Countryside,All Quiet in Peking,Nirvana in Fireetc. have won many domestic awards. And he is also a chief editor of many academic works related to the television business, focusing on the production of television news and the organization and operation of TV live broadcast, and published many professional papers too.
Prof. Lv's scientific research concentrates on the production and dissemination of TV news and the research on TV symbols, and mainly focuses on the research of news.
PartySecretary: Wang Desheng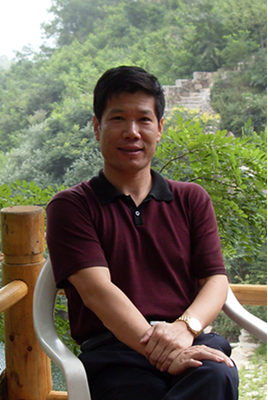 Prof. Wang Desheng, male, Bachelor of Philosophy and Master of Management, in Shandong University, PhD of Management in Tianjin University. He is the current Party Secretary of the School of Journalism and Communication of Shandong University, the doctoral supervisor and the director and professor of Public Opinion Research Center.
Main research fields: Marketing Management, Brand Communication, Enterprise Growth, Corporate Culture and Management Ethics; Main research interests: media operation and management, new media industry, public opinion monitoring and management, etc. He holds the post of the lecturer of MBA/EMBA courses and president classes in Shandong University, Tianjin University, Sun Yat-Sen University and University of Science and Technology of China.
Main Achievements in Scientific Research in Recent Years: Prof. Wang has hosted 6 provincial research projects, won 3 national scientific research awards, and undertaken more than 10 horizontal projects entrusted by enterprises, published 6 books and textbooks as well as more than 20 academic papers in CSSCI journal. Besides, he has headed or participated in management consulting projects from dozens of enterprises such as Shandong Tobacco Company, Shandong Demian Incorporated Company, Shandong Tianxin Group, Shandong General Tobacco Group, Shandong Hi-Speed Group. He also acts as a consultant in dozens of enterprises such as the Great Wall International Advertising Co. Ltd., Best Consulting Co. Ltd., and Shandong Decision-Making and Consulting Research Center.
Other Social and Academic Titles:TheVice President of Shandong Corporate Culture Society, the Vice President of Shandong Furniture Association, the President ofthe Young Thinker, the Editorial Board Member ofthe Modern Marketing, the Academic Committee Member of Chinese Management Society (the Marketing Branch). Prof. Wang also serves in the anonymous review panel of CSSCI journals includingForeign Economics and Management,Journal of Shandong University (Philosophy and Social Sciences), andJournal of Anhui University.
TEL: 0531—88361298; E-mail: wdesheng@sdu.edu.cn